Styling on a serious budget!
Over the last few weeks, I have been trying to find cool ways to save money towards my home remodel. A huge part of that has been cutting down my spending on my clothing (help me please). One of the ways I have done that has been finding cool ways to dress up my signature closet pieces with affordable pieces.
I took a challenge from JcPenney to style some of their key fashion pieces with my more expensive garments, and I think I did a pretty good job!
I paired a Fame & Partners custom skirt with a off shoulder top from the JcPenney plus size line.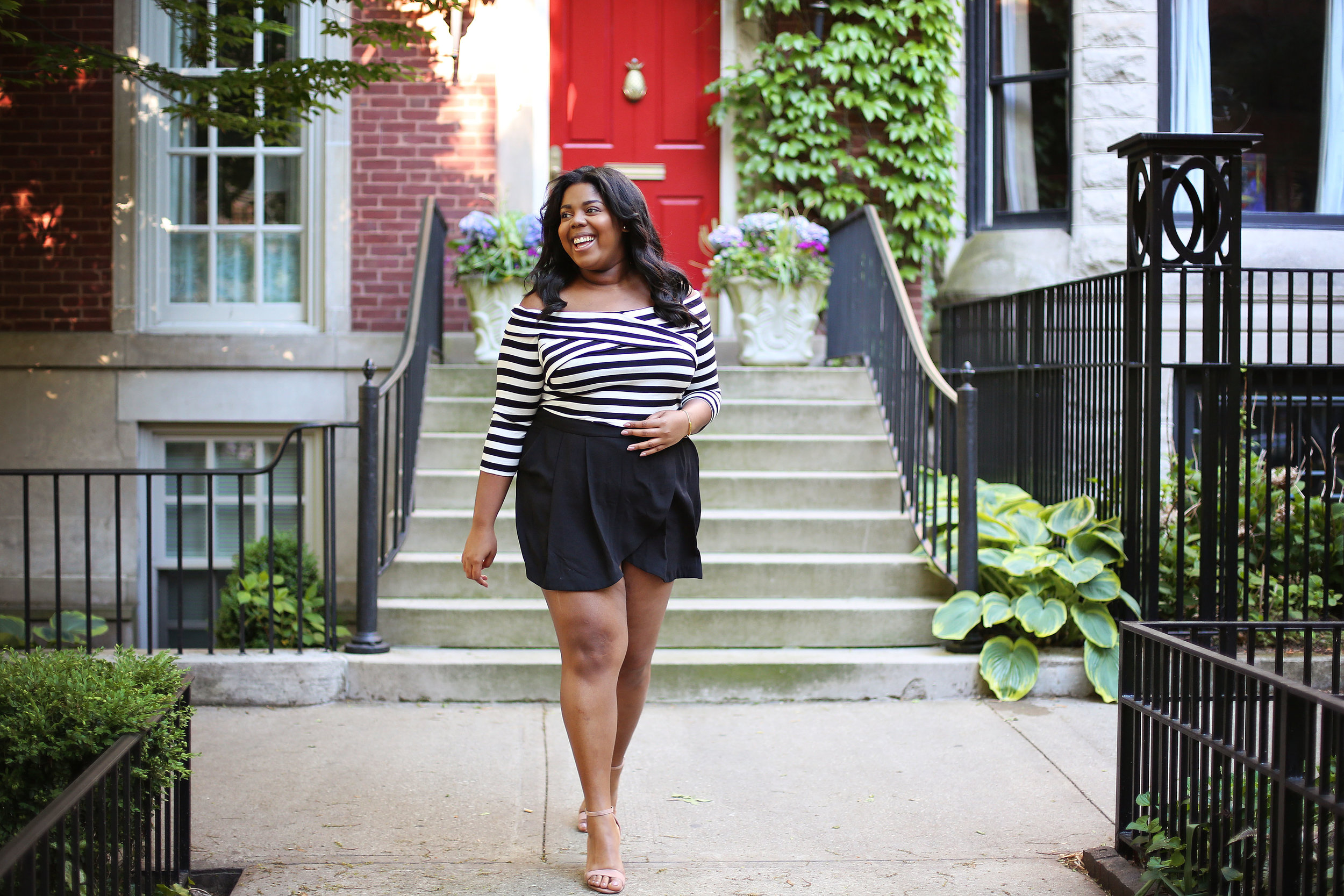 I loved the stripes so much that I wore them twice. This time I paired a black version with designer shorts.
The true key here, is making sure that you invest in very key statement pieces. My statement looks are usually very bold and have lots of character. When shopping for items to go along, I find pieces that look timeless. The stripe top is one that can be reworked so so many ways, and gives it a chic sophisticated look. (Have a look at some more shots below)